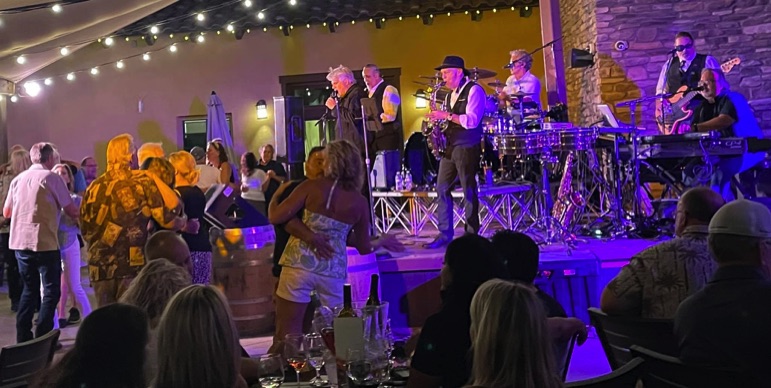 The heart of rock and roll is still beating with the nation's premier Huey Lewis and the News tribute band, HIP TO BE SQUARE. Originally formed in 2013, this tight, fun band has played to thousands of cheering and dancing fans all over the US. With a couple of fresh faces and an even better sound, HIP TO BE SQUARE is ready to take you Back To The Future!
From their mega hits including "Heart & Soul", "Power of Love", "Couple Days Off", "Jacob's Ladder" and "Hip To Be Square", Huey Lewis and the News dominated the airwaves and MTV racking up an impressive list of top ten hits throughout the 80s. In a concert experience that honors their legacy — and includes "deep cut" hardcore fan-favorites as well as their renowned acappella and doo-wop songs — HTBS recreates all the sounds and energy of the original act. With blazing saxophone and gorgeous harmonies, their audiences are treated to an unforgettable evening reliving the memories and emotions linked to these classic songs.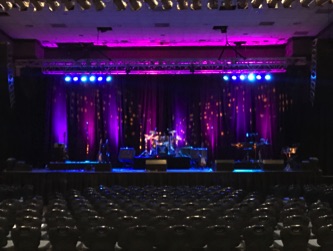 HIP TO BE SQUARE is ready to make your next live music event more memorable and fun than ever!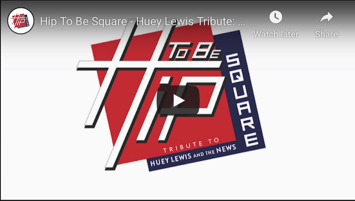 The Heart Is Still Beating...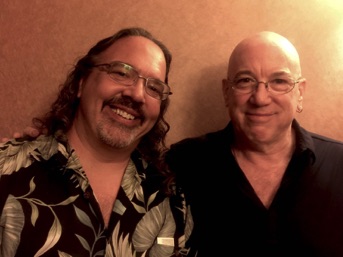 SEAN HOPPER, keyboardist/vocalist with Huey Lewis & The News, and Geoff Ryle, keyboardist/vocalist and Music Director of Hip To Be Square, meeting backstage after a HLN show.
The Nation's Premier Huey Lewis and The News Tribute Band